Christmas Cards & Thank You Cards
CUSTOMER LOYALTY MARKETING
We'll take care of your Christmas cards and Thank You cards… while you take care of your customers
Proven Customer Loyalty Marketing For Tradies Who Want An Unfair Advantage!
Christmas Cards & Thank Your Cards For Tradies
Send Your Customers a Nice Chrissy Card This Year
If You're A Tradie, You're Probably Guilty Of This…
Like most tradies, you're probably juggling a million things at once, and you simply don't have the time to get everything done. Even important things are sometimes put on hold because you're too busy taking care of "urgent stuff".
Let me ask you a question…
When was the last time you sent a nice card to your customers?
Last week, last month, last year?
Or worse still…you can't even remember.
If you don't remember your customers, how can you expect them to remember you?
Not having a customer retention strategy is costing you big money…
Every time you have to replace an existing customer with a new one, it's costing you big money. In fact, I was recently chatting with a couple of tradies who said it was costing them over $200 to get to the front door of every new lead…without any guarantee it would turn into a paying customer.
Why gamble so much money on attracting new customers, when you haven't tried marketing to your existing ones? Especially when a repeat customer typically spends more than a new one.
So it makes good sense to keep in touch…doesn't it!
If you want your existing customers to automatically call you without ever considering a competitor…call 07 3041 4139
"Finally! A Done For You System That Guarantees Repeat Business and Customer Loyalty"
"It Just Happens" Customer Loyalty and Retention Manager For Tradies…
It Just Happens" Customer Loyalty and Retention Manager For Tradies, is a complete "done-for-you" direct mail, email and sms marketing system that automatically nurtures your customers from their first purchase through to becoming a dependable source for repeat business and referrals.
A system so powerful, that one Adelaide tradie doubled his revenue from repeat customers. And a plumber on the Gold Coast increased their customer list by over 380% using our unique database multiplier system.
Imagine all of these on auto pilot…
✅ gifts for customers who spend more
✅ sending Thank You cards on job completion
✅ Christmas cards & special event cards
Also these…
✅ delighting your customers with friendly, courteous and positive communications
✅ creating a steady stream of repeat customers without lifting a finger to make it happen
✅ building a powerful team culture that delivers amazing results
Plus automatically taking care of these…
✅ generating referrals who are ready and willing to buy
✅ sending your customer satisfaction surveys via sms and email
✅ sharing all positive feedback with your team and posting it on your social media
If you want your customer loyalty and repeat business on auto-pilot…call 07 3041 4139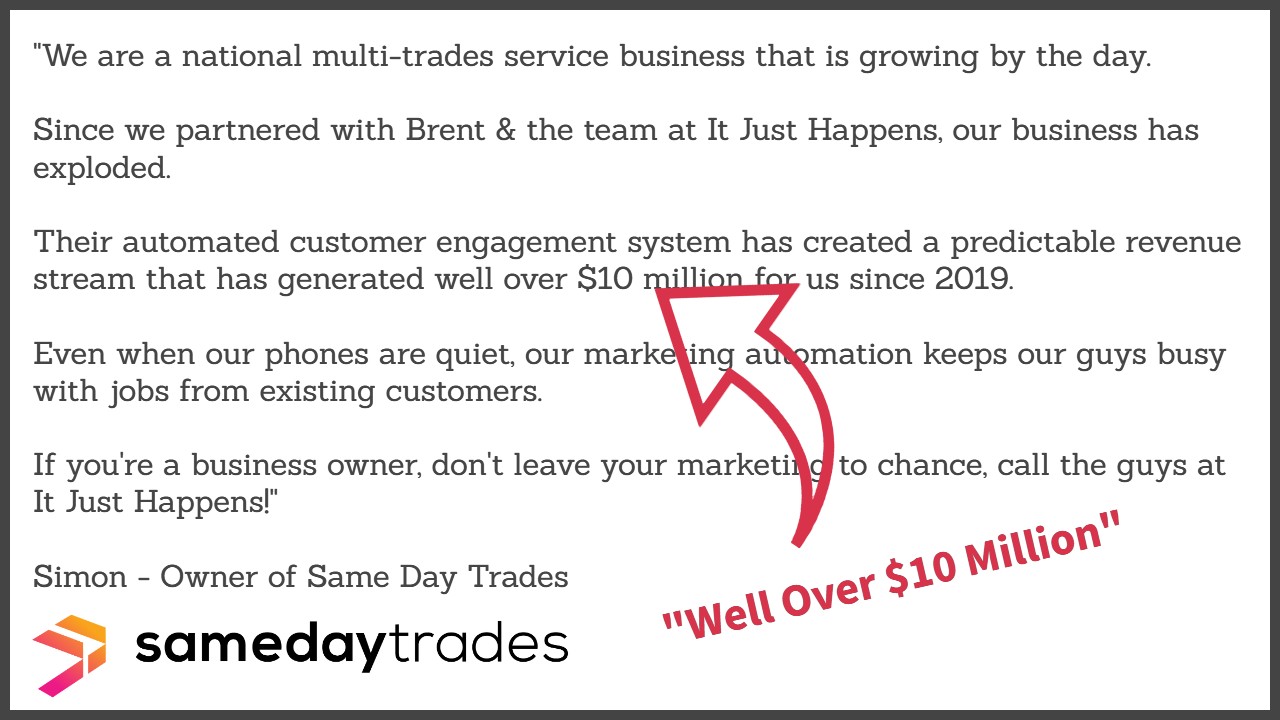 Marketing Automation With AroFlo and Keap CRM Brings In Well Over $10 Million...
"Since we partnered with Brent & the team at It Just Happens, our business has exploded.
Their automated customer engagement system has created a predictable revenue stream that has generated well over $10 million for us since 2019"... more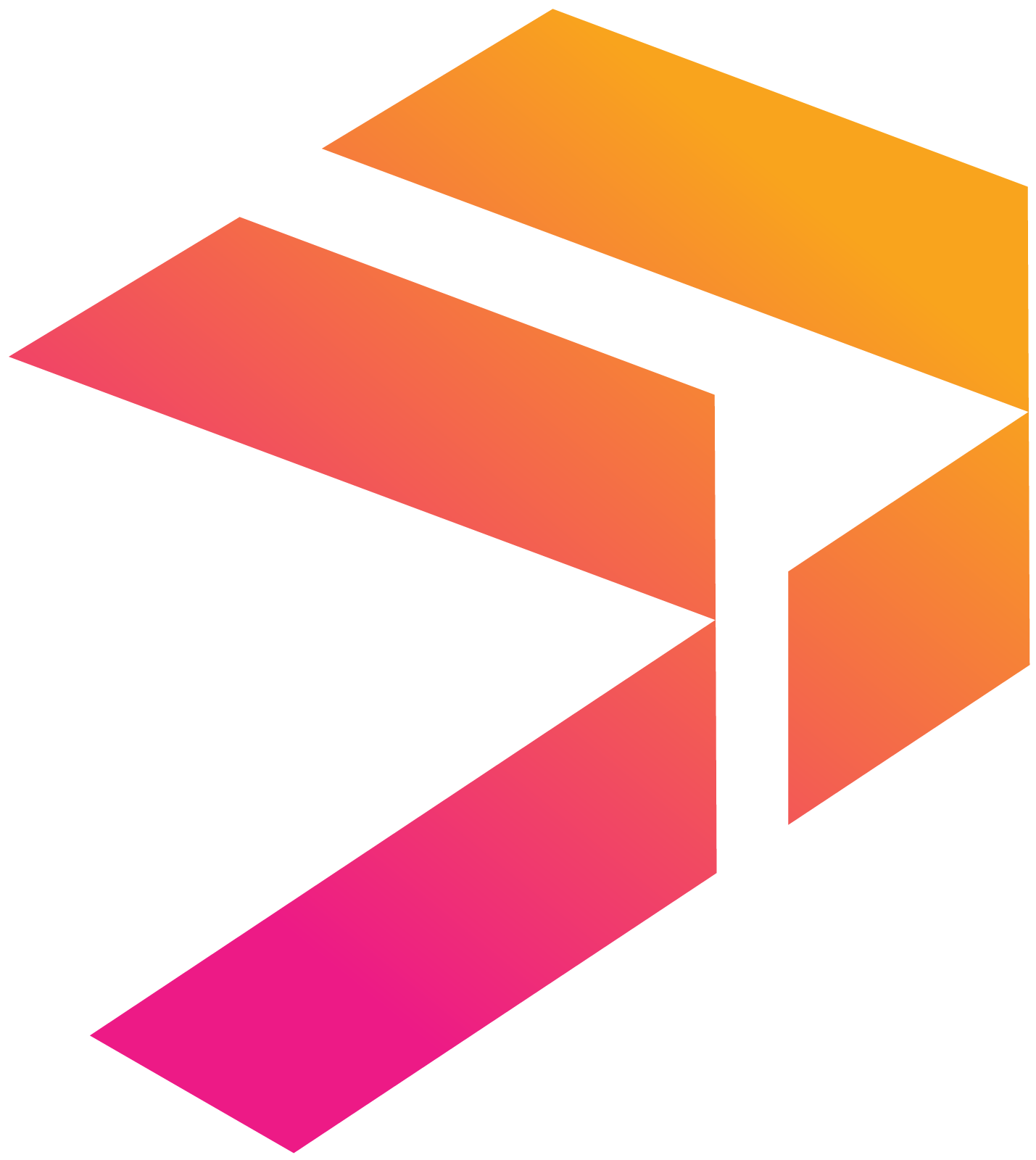 Simon
Business Owner - Same Day Trades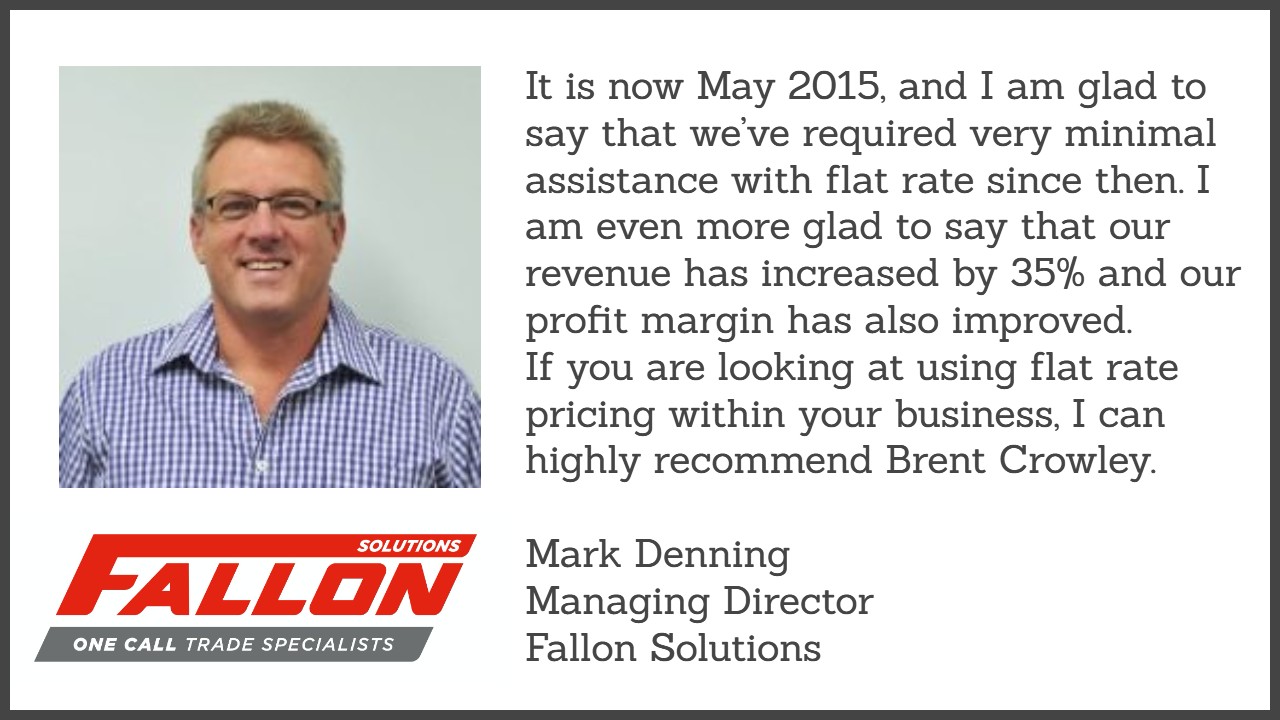 35% Revenue Increase on Multi Million Dollar Business...
"Glad to say that our revenue has gone up by 35%, and our profit margin has also improved...I can highly recommend Brent Crowley and the team"... more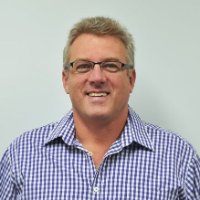 Mark Denning
Managing Director of Fallon Solutions
Any chance you can switch the ads off? Overloaded with work right now.
"Hey Brent, very sorry to text you right now. Any chance you can switch the ads off? Overloaded with work right now."

Ben Hern
Business Owner - Reactive Plumbing
How A Husband & Wife Team Grew Their Small Air Conditioning Business Into A Seven Figure Aussie Success Story...
Within 18 months, they tripled their profit and increased revenue by a massive 279%
From $537,000 to $1.5 million.
"We definitely didn't think it would happen so quickly within a year… and at the same time triple our profit…break a million in revenue… still seems crazy"... more

Christie & Steve Baran
Owners of Voltair Air Conditioning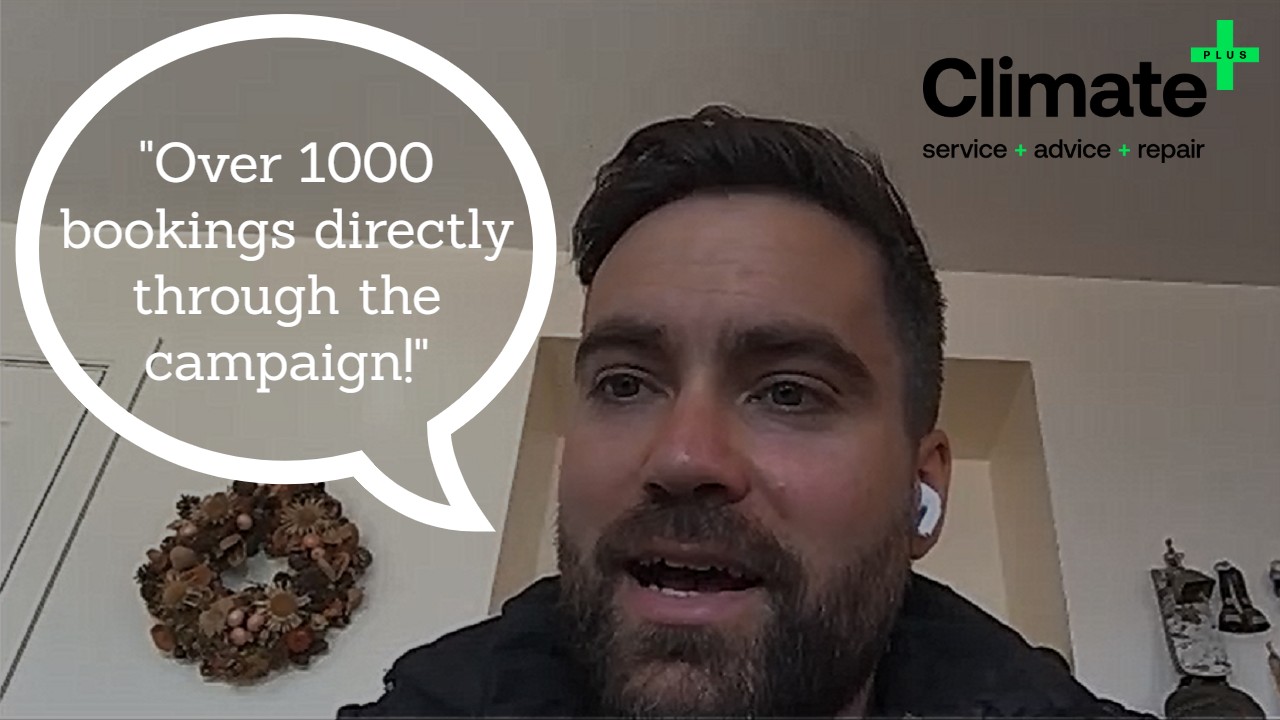 Over 1000 Jobs Booked By Linking ServiceM8's API To Keap CRM...
"We have 3 service technicians booked out for two months...You've given us some really great ideas to make these campaigns more effective"

Liam Zeller
Business Owner - Climate Plus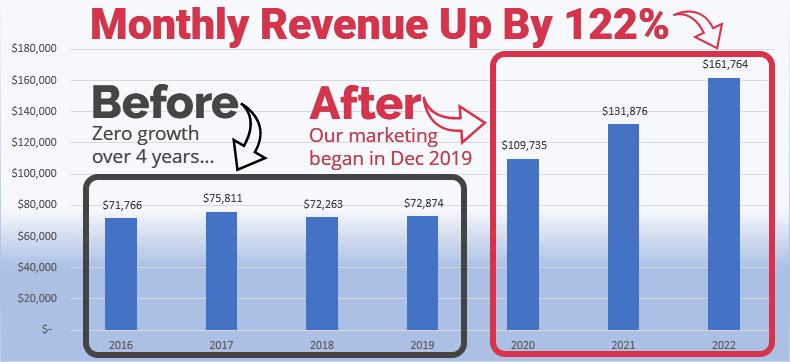 $900k To $2 Million In Two Years...
"Having come from a trades background, Brent and his team understand what's needed to market a trades business. His team has been instrumental in helping us increase our revenue by over 100% within two years"

Mystery Electrician
Business Owner - Mystery Electrician